Writing and the Body in Motion: Awakening Voice through Somatic Practice 
Based upon my practices as a dancer, writer, meditator, healer, and teacher, I've developed an innovative approach to developing body awareness with a focus on achieving self-discovery, well-being, and integration through movement, mindfulness and writing. Written from a holistic (rather than dualistic) view of the mind-body problem, discussion and exercises draw on dance, psychology, writing, neuroscience and meditation to guide personal exploration and creative expression.
This book is based on my Writing From the Body workshops.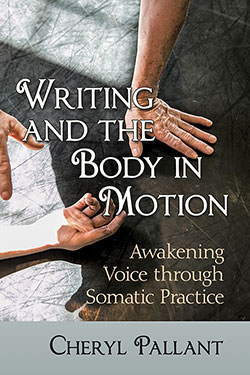 Book forthcoming Spring 2018!