Creativity comes from the encounter of consciousness with hidden energies. We have the option of opening to these energies and using them beneficially, our imagination taking us to new territory. Creating gives us an opportunity to express with the entirety of our being and live in step with beauty and harmony, to honor ourselves, and birth creative expression.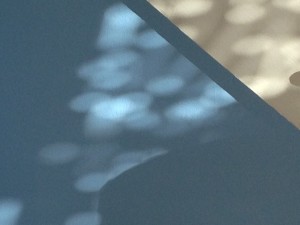 This workshop guides participants to identify obstacles like stress, doubt, and fear which block us from connecting with our creative self. To reach the creative pulse and its flow, participants will be guided through a series of steps that generate an openness and readiness for the emergence of new ideas and restorative energy.
We play, write, imagine, move, draw, and journey with an aim toward joyful expression. We draw from what is conscious but we also draw from the unconscious. We pay attention to the creative impulse and the ways it wants to manifest. We find stategies to welcome the creative impulse and play with developing craft.
We also look at the ways we get in our own way and give in to judgemental and critical energy rather than embracing generative, authentic, and creative energy. We befriend the doubts and critical parts and transform them into useful partners. Participants learn to tap into their body's innate intelligence, their unique voice and style, and leave with tools to generate innovative, creative material.
* Remove mental blocks and open the mind
* Honor self
* Tap into primordial energy
* Establish pathways to inspiration and creativity
* Be inspired
* Awaken authentic being
* Flow with vitality
* Create