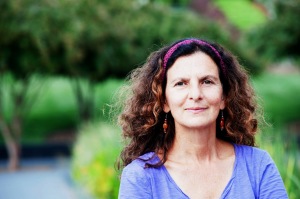 Cheryl Pallant is an award winning author, poet, dancer, healer, writing and somatics coach, professor and workshop leader. She is the author of twelve books: Contact Improvisation, on dance; poetry books, Continental Drifts, Morphs, Uncommon Grammar Cloth, and Into Stillness;  chapbooks, Poetry by Chocolate, The Phrase, Declaration of Independence, and Spontaneities.
Recently released is Her Body Listening, a collection of new poetry, and Ginseng Tango, a memoir about living in South Korea. Writing and the Body in Motion: Awakening Voice through Somatic Practice  and a chapter on dance, Zen, and evolutionary spirituality in Herstories: Call of the Soul in Dance Research arrives 2018. Poetry, fiction, and nonfiction have appeared in numerous print and online magazines such as Fence, HOW2, Tarpaulin Sky, North Dakota Quarterly, and Oxford Magazine, and in several anthologies like An Introduction to the Prose Poem and Hope Beneath Our Feet. She has published over 200 reviews and interviews with dancers, writers, performance artists, and spiritual practitioners from around the globe and was dance critic for a local newspaper for twelve years.
She received the Theresa Pollak Prize for Excellence in the Arts in 2013. Into Stillness was Finalist for the Virginia Books Award and the Southeastern Book Association. Her essay "Gifting Poetry" was chosen as Finalist for the Bechtel Prize. She has received several grants from the National Endowment for the Arts in partnership with the Richmond Arts Council.
She teaches at University of Richmond and leads workshops on creative writing, poetry, contact improvisation, Writing From the Body, mindfulness, healing, and creativity at  schools, hospitals, and art centers throughout the U.S. and abroad. She founded RVA Litcrawl, dances with Song-ah, maintained the Richmond Contact Improvisation Jam for 25 years, and organizes the Fall East Coast Contact Improvisation Jam. She practices meditation, mostly Zen, for four decades, is an interfaith minister and co-founder of Integral Meditation Group. She is certified in Reiki and Healing Touch and trained in Process-Oriented Psychology, Authentic Movement, and yoga. Ongoing interests include tango, bicycling, hiking, postmodernism, somatics, Integral Philosophy, sustainability, and delight. She lives in Richmond, Virginia.
Contact: cheryl@cherylpallant.com