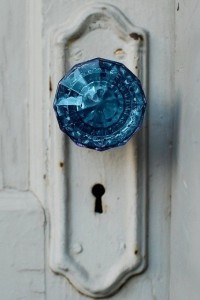 We may believe that illness and pain happen to us. A migraine, a cold, or a fever erupts. A car strikes us and we suffer broken ribs and a concussion. We receive a diagnosis of cancer. We are passive recipients of misfortune. Our life gets complicated with this snarl that is not welcome. We do our best to deal with the misfortune.
It helps to reframe the occurrence as an encounter on a two-way street, one in which we have a say. We take an active role. We engage dynamically in what symptoms show up. We mitigate the discomfort, but understand the cause.
Honor the pain, the anger, the despair and weakness, but also look further.
See the illness or pain as a stranger in which we reserve quick judgement. When it knocks on the door, realize we have a choice. We can let it barge in and take over. In this scenario, we give up our power and complain. Or we can engage in a fruitful exchange, find out who the stranger is and learn about the purpose of the visit, its value not readily apparent. We can, as Rumi says in his poem, "Guest House," befriend the stranger and find out about its gifts.
Welcome and entertain them all!
Even if they are a crowd of sorrows,
who violently sweep your house
empty of its furniture.
What appears as a setback on first glance may hold a hidden gift. Look closely. What feelings dwell beneath the obvious ones? What information and insights might they convey? Notice sensations and emotions. What needs expression? The setback may be calling for an improvement to your life. It may be asking for a change that looks unappealing until, that is, you recognize what else is in store. Pain, for instance, uncomfortable as it is, often demands attention precisely to alter how we live.
Treat each guest honorably.
He may be clearing you out
for some new delight.
The new delight is likely not obvious on first glance. Maybe not the second and third either. It may require time. Sometimes lots of time, more than preferred. We have busy lives and tend toward impatience. The not-yet-revealed delight may require the assistance from another who can point out our blind spots. That person, as I often do with my energy healing clients, may need a reminder, for instance, to be more self-compassionate.
What does treating your guest honorably look like? It may mean taking regular walks or changing jobs or using energy healing for a Tune Up. Tune Ups are what I call sessions with clients that are otherwise healthy but need a periodic boost and come to me for Healing Touch.
After you've treated your guest honorably, you may still ask that it leaves. If you've treated your guest with genuine respect, you likely feel empowered and grateful. You may not wish the guest returns to your home – or to anyone else's — but the changes, which may manifest as closer relationships with family or friends, may be exactly what you needed.
Until the lesson of your setback or illness is realized, I suggest attending to small details. Notice your breath, the light through the window, and the manner in which you and others walk through a door.
Come to know your subtle needs of this moment and the richness that is always present.
Learn about my Energy Healing sessions.
My next workshop, Writing From the Body, is Saturday June 4 in Richmond VA.